ADVENTURE: ad·ven·ture
[ad-ven-cher] , noun
1. an exciting or very unusual experience.
2. participation in exciting undertakings or enterprises: the spirit of adventure.
3. a bold, usually risky undertaking; hazardous action of uncertain outcome.

Adventure Travel: vacation or trip to a natural environment, remote, exotic or possibly hostile location with the specific purpose of active physical participation and exploration of a new experience.
---
The Plan is to ride solo on my 2009 BMW F800GS South along the Pan-American Highway to Ushuaia, Argentina (the end of the road) and then back up through Brazil over the course of 12-15 months. I intend to start my journey in early August 2013 from Alaska and ride across Canada and the U.S. to Florida. I'll hang out in Florida for a few weeks visiting friends/family and making any last minute bike modifications before setting off on the big ride. In late September, I'll ride west to Mexico and then South where I'll meet up with the Pan-Am somewhere. From there, it will only serve as a guide.
Many of the Adventure Riders I have spoken to and read about all say the same thing; avoid the Pan-Am. Along the Pan-Am is where you find all the tourist orientated spots.. and with that comes higher prices, more police corruption and less culture/adventure. The idea behind planning the route is to serve as a simple guide and show others generally where I will go. The whole point to Adventure Travel is not to plan and simply go where the road takes you. I have a list of places I'd like to see along the way, but other than that, there is no real plan or direction.
The general route I plan to take, though this will likely change along the way:
View the route in Google Maps

---
Alaska, Canada and the United States:
I'll start my journey in Alaska (where I currently live) and ride down through Canada and the United States. Along the way I plan to ride part of the Continental Divide Trail in Montana, Idaho and Wyoming as well as see a few National Parks such as Glacier NP, Yellowstone NP,and the Great Smoky Mountains NP. I also plan on seeing some family/friends along the way in New York before riding South along the Blue Ridge Parkway, Tail of the Dragon and Cherohala Skyway.
Mexico:
Almost everyone I talk to thinks I am simply crazy for wanting to ride through Mexico, yet alone ride through Central and South America. Yes, Mexico can be very dangerous. However, most of the crime/murder is centered around the drug trade. To borrow a quote from PanAmNotes.com:
"Yes, according to the news channels we should be dead before Baja. Looking at the facts, we may be better off than you. The murder rate for US citizens in Mexico is lower (15 murders per 100,000 Americans) than many US cities; Baltimore is 37 per 100,000. Cruising around Maryland more than doubles our chances of being murdered. But numbers and statistics aren't the issue. It's fear. You may fear the unknown. We fear winding up like the 40,000 Americans that die each year driving to places they don't really want to go"
As of now, I am not sure where I will enter Mexico. I plan on riding Copper Canyon as it's supposed to be a great dual sport ride and hitting up some Mexican beaches. I do plan on avoiding some of the drug cartel hot spots and definitely avoid riding at night.
Central America:
I intend to travel through every country in Central America with the plan of staying a week or two in Guatemala to study Spanish at a language immersion school. The Corazon Maya Spanish school comes highly recommended from fellow adventure travelers and for only $100/week (which includes 2x meals/day and boarding with a local family) you simply can't beat the price or full immersion it will offer. There are also numerous places of interest I'd like to see in Central America such as Tikal, Guatemala and the Corcovado National Park in Costa Rica.
The Darien Gap:
The next notable event will be crossing the Darien Gap. For those who aren't aware, you can't actually drive/ride directly from Central America to South America. While there is land connecting the 2 contienents, there is no road going through the Darien National Park. So your options are either:
Fly the bike and yourself over the gap from Panama City, Panama to Bogota, Colombia via a commercial aircraft (ranges from $1000-$1500 for the bike and 1x person).
Ship the bike in a freight container and then catch a commercial flight for yourself from Panama City to Bogota (ranges from $400-$800).
Put your bike on a private/commercial vessel and sail around the gap (ranges from $400 to $1000).
I plan on doing the latter of the 3 options. The vessel I have in mind is the Stahlratte. It's a German flagged sail boat which comes highly recommend from fellow adventure riders and makes the 3 day trip between San Blas and Cartagena on average 1-2x a month. It's over 38 meters long and has the capacity to carry 20+ motorbikes on deck! For about $900 one-way, you get transportation for you and your bike along with your own cabin and 3x meals a day. The ship stops for a day in the San Blas islands, where you can enjoy the beach, snorkel and cook the fish you literally just caught off the boat. In addition to being a viable way around the Gap, it sounds like a great time.
South America:
Once in South America, I plan on slowing it down a bit. I'd ideally like to stay for a few weeks in Colombia to recoup from the past few weeks/months of riding and maybe take another Spanish class. Colombia will also serve as a good place to do any maintenance on the bike as there is a local BMW motorrad dealer and Colombia is a very bike friendly country. I plan on seeing most of the countries in South America. The Guyana's (French Guiana, Surname and Guyana) are a possibility if I don't end up taking a ferry down the Amazon river in Brazil.
There are a multitude of places I'd like to see in South America to include Machu Picchu, The Nazca lines, the Salar de Uyuni, Iguazu Falls, the Amazon River and Angel Falls to name a very few places. As with Colombia, I intend on staying a few weeks in Buenos Aires, Argentina to recoup and get a feel for living in South America. Perhaps someday I may permanently move to Colombia, Argentina, or Uruguay. ¿Quien Sabe?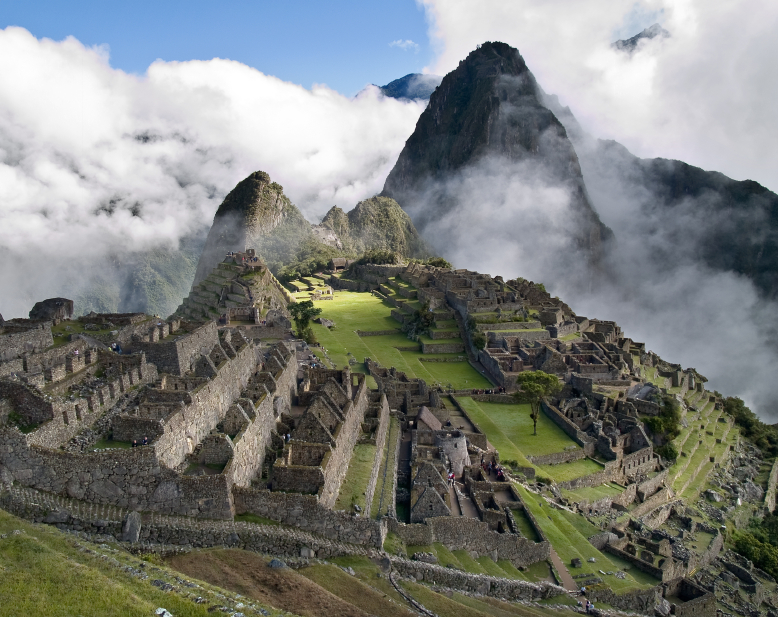 After spending a few weeks in Buenos Aires I will begin my trip up the Eastern portion of South America. I'll attempt to catch the Dakar Rally (wherever it may be) and also Carnival in Rio de Janeiro if I'm there in time. I'll continue up to Belem, Brazil where I will take a ferry on the Amazon river to Manaus, Brazil and then on through Venezuela before ending in Bogota, Colombia where I will crate my bike and fly to Miami, FL.
All complete, the journey will like take about 12-15 months and cover over 40,000 miles!